2021-05-08
We thought you might like to read what Alva Lindrud at Malmö Local's Guide wrote about us yesterday when they featured some selected bookshops in Malmö.
" I know, I know, I've probably said that "this is a place that really loves books" in all of the descriptions of the shops so far but this is a place that really loves books. With over 20 000 titles in their store Bokfinken does not want a single book to go to waste. The owners travel all over Skåne to collect books from people wanting to get rid of them. "It's such a waste to throw out books" they explain to me, "It's better that we can sell them here". Bokfinken do not just want to save books, they also want to make them as accessible as possible. During the pandemic they have offered people in risk groups to come and buy books after opening hours so they can avoid gatherings and they ship books home to people. They're genuinely putting in an effort to make books more available in a time when we need it most. Pricing is surprisingly simple - they have a flat price for both hardcovers and paperbacks. 4 hardcovers for 100 kr and 6 paperbacks for 100 kr (!). Even though they mainly carry books in Swedish, they have a wide range of books in English as well. And if they by any chance don't carry the book you're looking for at the moment, there's a notebook where you can write the title, and they will do their best to find it for you. Books aren't the only thing Bokfinken keeps close to their hearts. They care deeply for bringing awareness to autism and Asperger's. At the counter they sell bracelets, they offer pamphlets for educational purposes and have a jar for donations to the Autism and Asperger society in Malmö."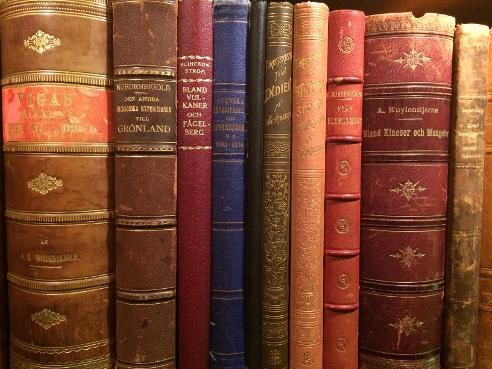 2021-05-01
Today is 1st of May and spring is finally here! Brush up your gardening skills with some of our lovely gardening books full of gardening tips and ideas, even smaller balconies can be made into mini gardens, or why not plan your own English garden? For those whom are animal interested, why not treat yourselves to one of our woodland animal books or even a bird book with accompanying bird songs to hear. You can find us online or why not visit us in Malmö?
Idag är det 1 maj och våren är äntligen här! Damma av dina trädgårdskunskaper med några av våra härliga trädgårdsböcker fulla av tips och idéer för trädgårdsarbete, även balkonger och uteplatser kan göras till miniträdgårdar, eller varför inte planera din egen engelska trädgård? För dem som är djurintresserade, varför inte skämma bort dig med en av våra fina djurböcker eller till och med en fågelbok med tillhörande fågelsånger att höra. Du hittar oss online eller varför inte besöka oss i Malmö?
2021-04-02
Idag uppmärksammar vi att det är Världsautismdagen:
https://www.autism.se/20200402_varldsautismdagen_2020
Today we celebrate World Autism Day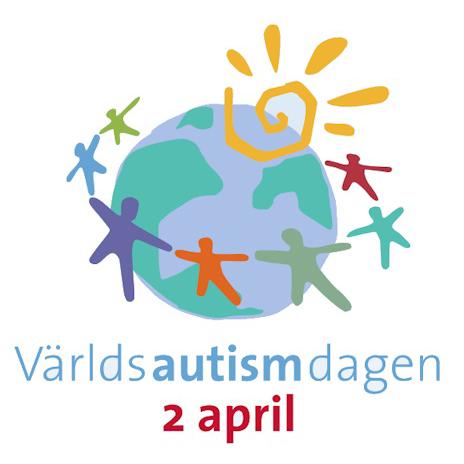 2021-03-29
Imorgon den 30 mars 2021 firar Bokfinken – Antikvariat & Kuriosa 2 år. Tänk vad tiden går!
Vi har öppet som vanligt 12.00-16.30. Vi har fina erbjudanden i butiken hela dagen.
Självklart följer vi pandemilagen och Folkhälsomyndighetens allmänna råd.
Välkomna in!
Tomorrow, March 30th, 2021, Bokfinken - Antikvariat & Kuriosa will celebrate 2 years. How the time flies!
We will be open as usual 12 Noon – 4.30 PM. We have great offers in the shop all day.
Welcome in!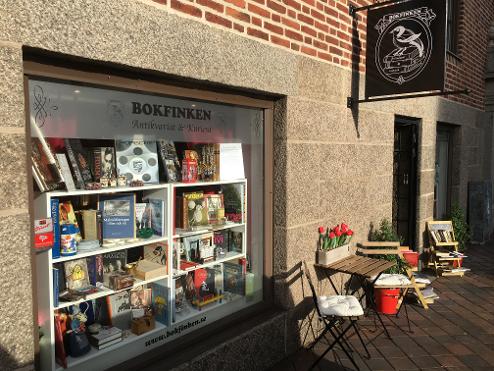 2021-03-25
Under påsken 2021 kommer Bokfinken - Antikvariat & Kuriosa att ha öppet som vanligt bortsett från Annandag påsk då butiken är stängd.
Tag gärna en promenad förbi våra skyltfönster även när vi har stängt. Fönstren är alltid fyllda med många inspirerande böcker och gåvoidéer som en del även finns tillgängliga på Tradera och Bokbörsen.
Glad påsk och välkomna in!
During Easter 2021, Bokfinken - Antikvariat & Kuriosa will be open as usual apart from Easter Monday when the shop is closed. Feel free to take a walk past our shop windows even when we have closed. The windows are always filled with many inspiring books and gift ideas, some of which are also available on Tradera and Bokbörsen.
Happy Easter and welcome in!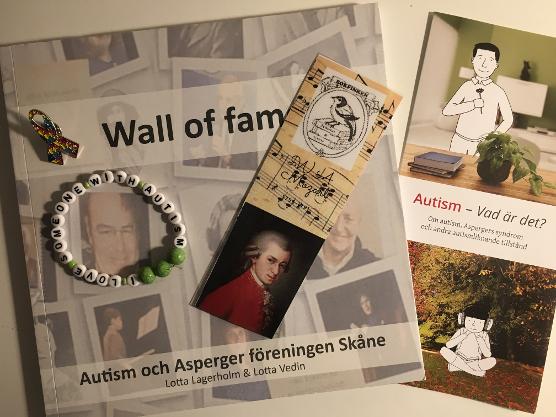 2021-03-15
NPF-dagen uppmärksammas idag den 15 mars
Visste du att det den 15 mars varje år är NPF-dagen, en dag som instiftats för att uppmärksamma allas rätt till att vara olika.
NPF står för neuropsykiatriska funktionsnedsättningar, och innebär i korta drag att hjärnan och nervsystemet hanterar information annorlunda.
Några vanliga NPF-diagnoser som de flesta känner till är bland annat ADHD och Autismspektrumstörningar.
Vi på Bokfinken – Antikvariat & Kuriosa stödjer Autism- och Asperger Föreningen Malmö och har idag öppet 12.00-16.30. Här hos oss hittar du armband och bokmärken som barnen har gjort och vi säljer även pins och har broschyrmaterial.
NPF Day is celebrated today, March 15th.
Did you know that March 15th every year is NPF Day, a day established to draw attention to everyone's right to be different.
NPF stands for neuropsychiatric disabilities, and in short that means that the brain and nervous system handle information differently.
Some common NPF diagnoses that most people are familiar with include ADHD and Autism Spectrum Disorders.
We at Bokfinken - Antikvariat & Kuriosa support the Autism and Asperger's Association Malmö and are today open 12 noon until 4.30PM. Here you will find bracelets and bookmarks that the children have made and we also sell pins and have brochures about autism.
2021-02-26
Nu har vi en ny musikinspirerad serie med Bokfinkenbokmärken som vi lanserar i vårt antikvariat i Malmö. Motiven är Beethoven, Mozart, Grieg, Liszt och Haydn. Vi stödjer Autism- och Aspergerföreningen i Malmö och varje bidrag är viktigt. Bokmärkena är framtagna av en autistisk pojke som heter Jacob och är 13 år. Fråga gärna efter dem hos oss, de finns vid kassadisken. Pris 5kr/st.
We now offer a new music-inspired series with Bokfinken bookmarks which we are launching in our antiquarian shop in Malmö. The bookmarks feature Beethoven, Mozart, Grieg, Liszt and Haydn. We support the Autism and Asperger's Association in Malmö and every little bit help to support our cause. The bookmarks are made by an autistic boy named Jacob who is 13 years old. Feel free to ask for them, they are at the checkout. Price SEK 5 / pc.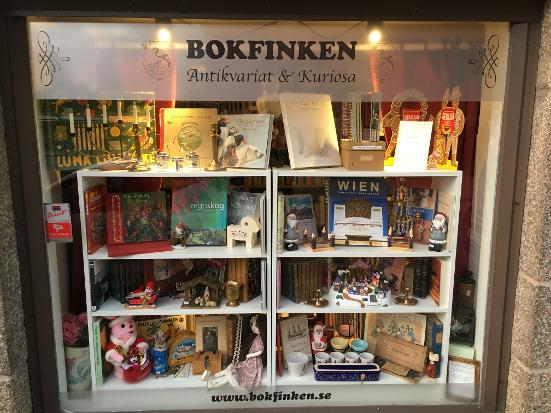 2021-02-12
Stöd gärna Autism- och Aspergerföreningen Skåne med ett medlemskap. Förbundet arbetar för att skapa bättre villkor för barn, ungdomar och vuxna med autism, Aspergers syndrom och autismliknande tillstånd.
Autism- och Aspergerföreningen Skåne verkar under Autism- och Aspergerförbundet som är en riksorganisation med säte i Stockholm med totalt 19 000 medlemmar i Sverige. Personer med autism och autismliknande tillstånd ska kunna leva och ta del i samhället på lika villkor som andra och därför bedriver förbundet påverkansarbete, anordnar aktiviteter där alla medlemmar är välkomna och det finns även skolombud och LSS-ombud med stöd inom respektive område kopplat till autism för att vägleda i rättigheter gentemot myndigheter, regionen och kommunen.

2021-01-31
Gör det ont att slänga?
Om ni städar ut i ett hem, släng inget innan ni kontaktat oss på Bokfinken - Antikvariat & Kuriosa. Eftersom vi stödjer Autism- och Asperger Föreningen Skåne tar vi gärna emot det mesta som ni vill skänka. Böcker, i stort alla former av tryckt material, men även prylar och andra tillhörigheter som ni vill skall leva vidare någon annanstans. Om det handlar om ett dödsbo är vi vana vid att gå igenom stora mängder med saker som många när auktionsfirman varit där och hämtat dyrgriparna inte bara vill slänga. Vi arbetar självklart diskret och respektfullt.
Vi är tacksamma för allt; även om fokus ligger på facklitteratur tar vi emot i stort sett allt tryckt material inom de flesta ämnesområden. Tveka inte att höra med oss! Bra Böckers och andra bokklubbars massutgivning från 1980-talet och populärvolymer av modern skönlitteratur och pocket är vi tyvärr välförsedda med liksom klassiska lexikonserier som Nordisk Familjebok och Nationalencyklopedin. Prylar och andra tillhörigheter av intresse kan vara allt från prydnadssaker, inramade bilder, äldre leksaker och vintage från köksskåpen till dukar, vinylskivor och gamla bruksföremål. Möbler och kläder kan vi av utrymmesskäl för tillfället tyvärr inte hantera inom ramen för vår nuvarande verksamhet. Tänk på att även gamla kartor, bruksanvisningar, turistbroschyrer och reklam från gångna tider idag är historiska dokument som är synd om de bara slängs.
Vår service är kostnadsfri och vid större volymer hämtar vi fritt inom Skåne alternativt om det "bara" är någon låda eller pappkasse att ni svänger förbi antikvariatet på Helmfeltsgatan i Malmö.
Vi ser fram emot att höra ifrån er!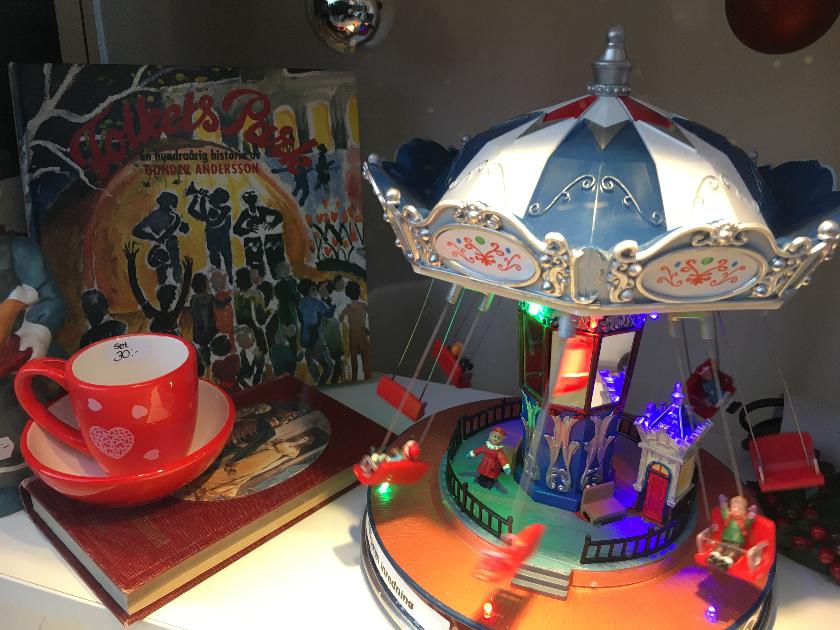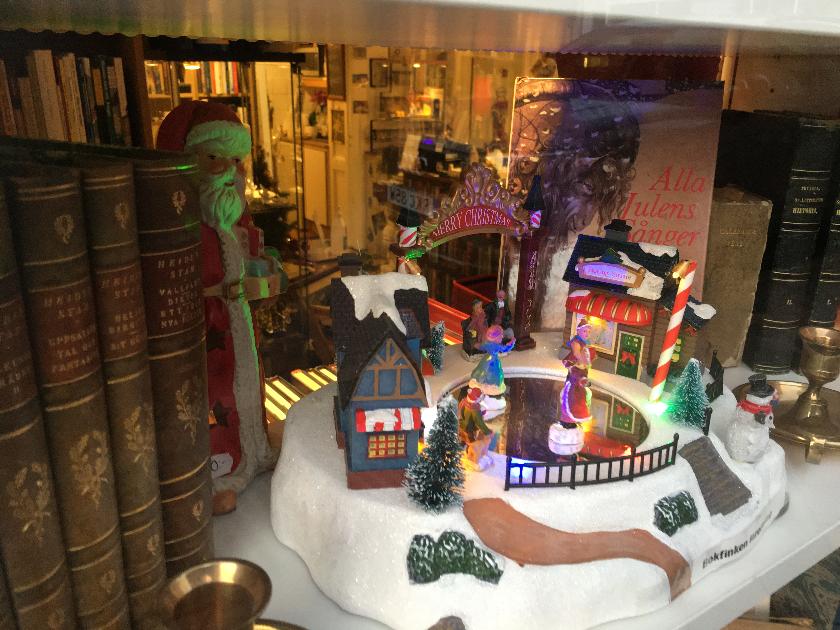 2020-11-20
Nu har julen anlänt till Bokfinken – Antikvariat & Kuriosa. Årets julskyltning öppnar imorgon lördag kl 11.00 och det finns mycket spännande vi har grävt fram från vårt lager. En hel del med julböcker och jultidningar men också lite julpynt förutom det vanliga sortimentet av böcker och kuriosa. Julen 2020 och julhandeln blir i år mycket annorlunda. Det är viktigt att vi försöker hålla avstånd i butiken och som vanligt finns handsprit att tillgå liksom hostskydd vid kassadisken. Använd gärna munskydd så kan vi vara extra rädda om varandra just i år.
Välkomna att besöka oss!
Christmas has arrived at Bokfinken - Antikvariat & Kuriosa. Our Christmas doors open tomorrow, Saturday at 11AM where you will find a selection of Christmas books, Christmas cards, Christmas Magazines and a few "Christmassy" items we have brought out from storage. Christmas and Christmas shopping will be very different for us all this year, it is important that we try to keep our distance in the shop and hand sanitizer is available, as well as plexiglass cough protection at the checkout counter. Please feel free to use facial protection together we can be extra careful and look after each other this year.
Welcome to us!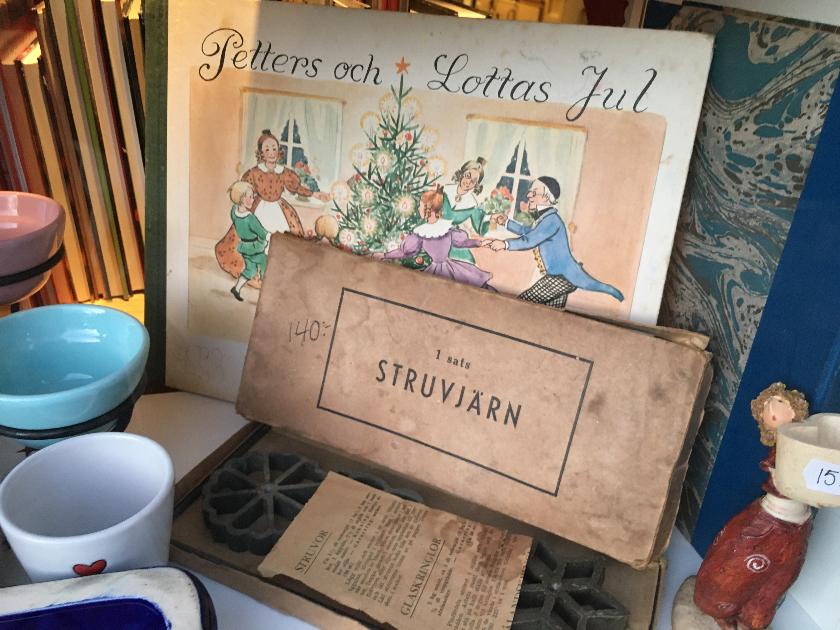 2020-09-18
Malmö Gallerinatt blir Malmö Gallerivecka 2020
Covid-19 gör att det inte blir någon gallerinatt i Malmö i höst. Däremot blir det en fyra dagar lång gallerivecka med öppet enbart dagtid.
Bokfinken – Antikvariat & Kuriosa som konstinstitution med fokus på böcker kommer förutom ordinarie öppettider måndag och tisdag under själva Malmö Gallerivecka 24–27 september vara öppet Tors-Sön 12.00-18.00.
Det är nu tredje veckan efter Covid-19 stängningen som vi har öppet och vi håller tummarna att vi fortsatt också skall kunna ha öppet. Våra hyllor är fyllda och välsorterade så det finns med säkerhet något för alla.
Välkomna!
Malmö Gallery Night will be Malmö Gallery Week 2020

Covid-19 means that there will be no gallery night in Malmö this autumn. However, it will be a four-day gallery week open daytime only.

Bokfinken - Antikvariat & Kuriosa as an art institution with a focus on books will, in addition to regular opening hours on Monday and Tuesday, during the actual Malmö Gallery Week 24-27 September be open Thursday-Sun 12 noon till 6 PM.
We have now after the Covid-19 shut down been open for the third week running and keep our fingers crossed that we will be able to stay open. Our shelves are well-stocked and there is for sure something for everyone.

Welcome!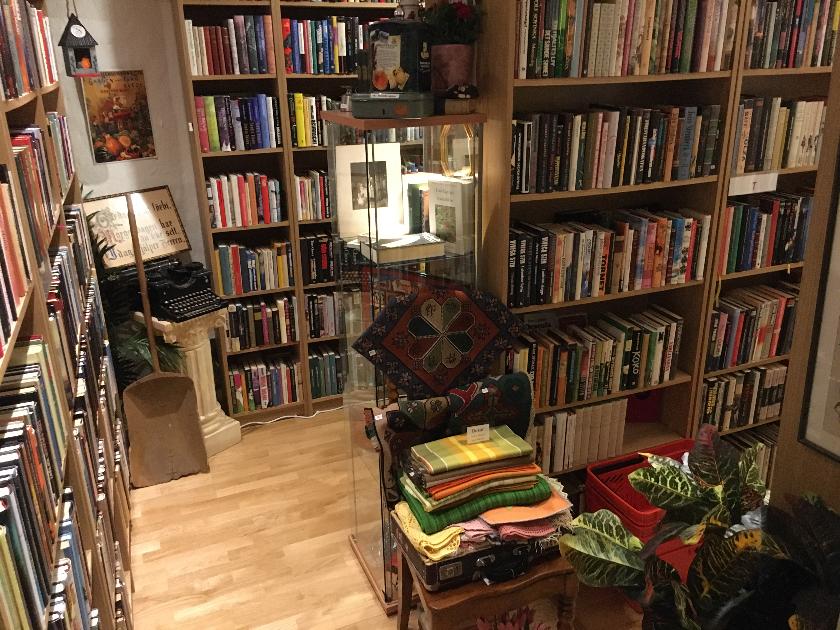 2020-08-24
Nu känns tiden äntligen inne!
Vi har efter denna annorlunda vår och sommar längtat efter att på nytt slå upp dörrarna till Bokfinken och att få träffa er alla, nya liksom gamla bekantskaper.
Vi är därför glada att berätta att vi
Öppnar
Tisdagen den 1 september kl. 12.00
Hyllorna är välfyllda med flera tusen nya böcker och en hel del kuriosa!
Ni skall kunna känna er trygga när ni besöker Bokfinken och vi har Covid-19 säkrat butiken. Vi desinficerar alla kontaktytor, betalkortsterminal, handtag etc. flera gånger varje dag, handsprit och engångsmunskydd finns att tillgå för dig som besökare om du så önskar och vi har, för både er och vår trygghet, ett s.k. hostskydd uppsatt framför kassadisken.
Tack för att ni håller avstånd trots de begränsade ytorna och för att vi under Covid-19 tillsammans säkrar upp en bra butiksmiljö för er egen säkerhet och för att vi som är i riskgrupp åter skall kunna försöka hålla butiken öppen. Med reservation för att smittläget hastigt kan förändras.
Våra öppettider kommer fr.o.m. den 1 september tills vidare att vara
Mån, Tis, Tors 12.00-16.30
Lör 11.00-15.00
Varmt välkomna!
Finally, it's time!

After this different spring and summer, we have longed to open the doors to Bokfinken again and to meet all of you, new as well as old acquaintances. We are therefore happy to tell you that we open on Tuesday, September 1st at 12 noon. The shelves are well stocked with several thousand new books and a lot of curiosities!

You should be able to feel safe when you visit Bokfinken and we have Covid-19 secured the store. We disinfect all contact surfaces, payment card terminal, handles etc. several times every day, hand sanitizer and disposable mouth protection are available for you as a visitor if you so wish and we have, for both you and our safety, a so-called cough protection set up in front of the cash register.

Thank you for keeping your distance despite the limited space. During Covid-19, together we have to ensure a good store environment for your own safety and for those of us who are in the risk group to be able to try to keep the store open again.
With reservation that the infection situation can change rapidly.

As of September 1st, our opening hours are

Mon, Tue, Thurs 12 noon – 4.30 pm
Sat 11 am – 3 pm

Warm welcome!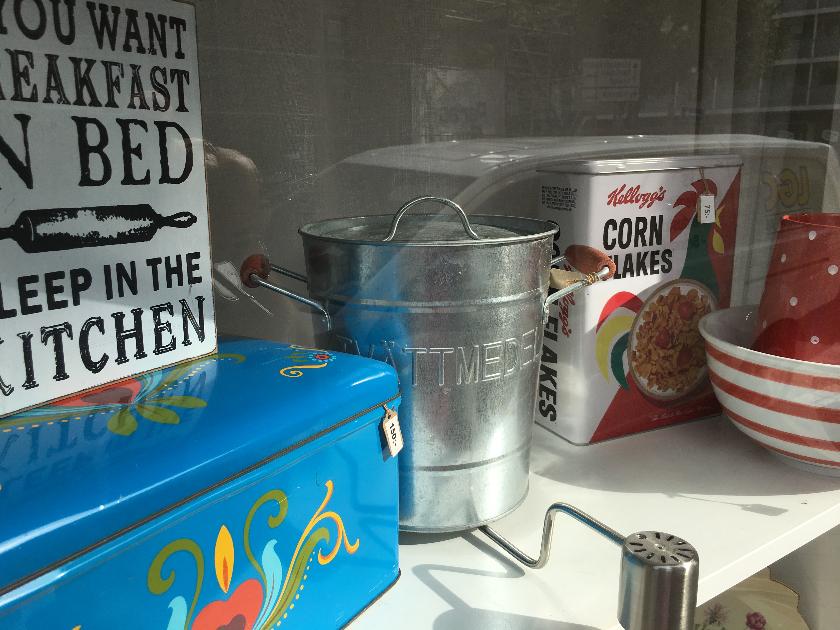 2020-05-04
It has now been a few weeks since we, due to covid-19, temporarily had to shut down the shop because we are a risk group.
However, the business is still in full swing on the Internet and you will find us on both on Bokbörsen and Tradera.
It is of course our hope that we will be able to open the shop again this summer, if it is now as the Public Health Agency informs, that the virus will culminate in southern Sweden during May.
We can tell you that we will have filled our shelves for our reopening with approx. 3000 new fiction titles and about 1500 volumes of non-fiction that we sorted out from our warehouse. There will be amongst others a lot of new poetry, the authors of world literature, art, music, history and many new titles will be on the southern Sweden shelf. Our range of curiosities will also be stocked up with collectibles, decorative items and other goodies.
Hope to see you soon!
Det har nu gått några veckor sedan vi pga. covid-19 tillfälligt fick stänga ner butiken eftersom vi är riskgrupp.
Verksamheten är dock fortfarande i full gång på Internet och ni hittar oss på både Bokbörsen och Tradera.
Det är självklart vår förhoppning att vi skall kunna öppna upp butiken till sommaren igen om det nu blir så som Folkhälsomyndigheten säger att viruset kulminerar i Skåne under maj månad.
Vi kan redan nu berätta att vi till återöppningen kommer att kunna fylla på våra hyllor med ca 3000 nya skönlitteraturtitlar och ca 1500 volymer facklitteratur som vi sorterat fram från vårt lager. Här döljer sig mycket ny lyrik, världslitteraturens författare, konst, musik, historia och många nya titlar på Skånehyllan. Även vårt utbud av kuriosa kommer att vara påfyllt med samlarobjekt, prydnadssaker annat smått och gott.
Håll ut!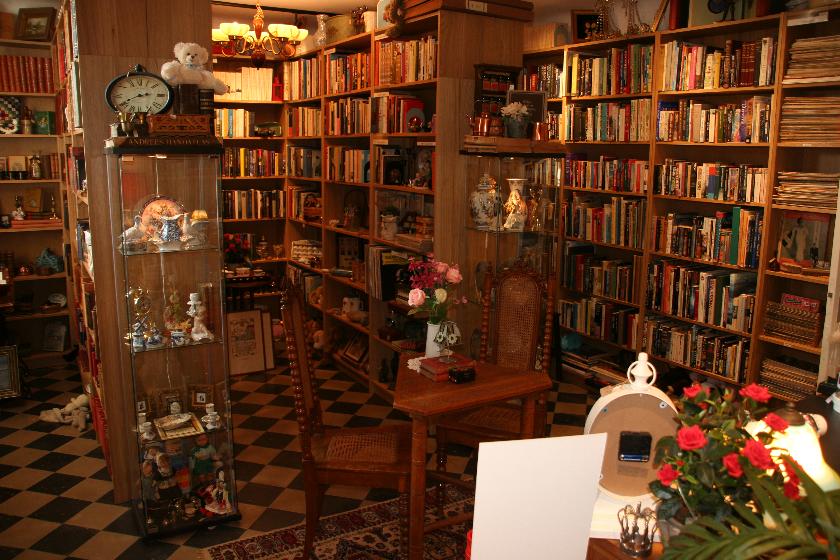 2020-03-18
Dear customers old and new! We find ourselves in this terrible covid-19 situation. We hope you will all look after yourselves and keep safe. Remember a good book can calm the nerves and be a great companionship during a lockdown. We wish you all good health and hope that this pandemic will soon blow over and look forward to a new day. Bokfinken will try to keep open as long as we can – or are allowed – but please tune in to our website for updates on our opening hours.
Kära kunder gamla och nya! Vi befinner oss just nu i denna skrämmande covid-19 situation. Vi hoppas att ni alla kommer att ta hand om er själva och skydda er så gott ni kan. Kom ihåg att en bra bok kan lugna nerverna och vara ett bra kamratskap under en eventuell karantän. Vi önskar er all god hälsa och hoppas att denna pandemi snart kommer att blåsa förbi och ser fram emot en ny dag. Bokfinken kommer att försöka hålla öppet så länge det går - eller vi får -men håll gärna koll på webbsidan för aktuella öppettider.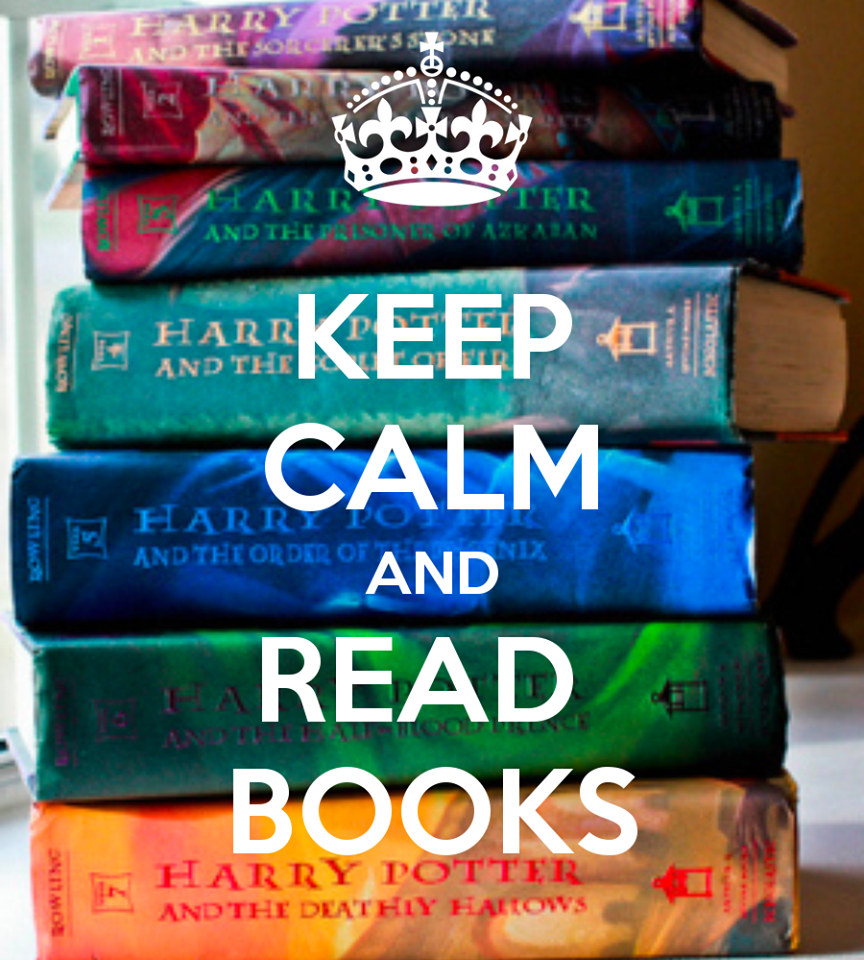 2020-02-29
Bokfinken har fyllt upp några hyllor med riktigt bra lyrik från alla världens hörn. Eller vad sägs om 600 volymer med lyriker från A-Ö och ytterligare 100 volymer utlagda för auktion på Tradera?
I vårt utbud finner du allt från nobelpristagare som Thomas Tranströmer, Czesław Miłosz och Saint-John Perse till hyllade verk av Omar Khayyam, Pentti Saarikoski och Thomas Hardy.
Låt dig inspireras!
Vi har öppet i butiken idag 11.00-15.00 på Helmfeltsgatan 1 i Malmö.
Välkomna in!
Bokfinken have filled our shelves with some wonderful poetry from all the corners of the world. We have 600 volumes of poetry from A-Ö with another 100 volumes on auction at www.tradera.se
Amongst our selection you can find Nobel Prize winners such as Thomas Tranströmer, Czesław Miłosz, Saint-John Perse to the praised works of Omar Khayyam, Pentti Saarikoski and Thomas Hardy.
Come in and let your inspiration guide you…
Our opening hours today are 11 AM to 3 PM at Helmfeltsgatan 1 in Malmö.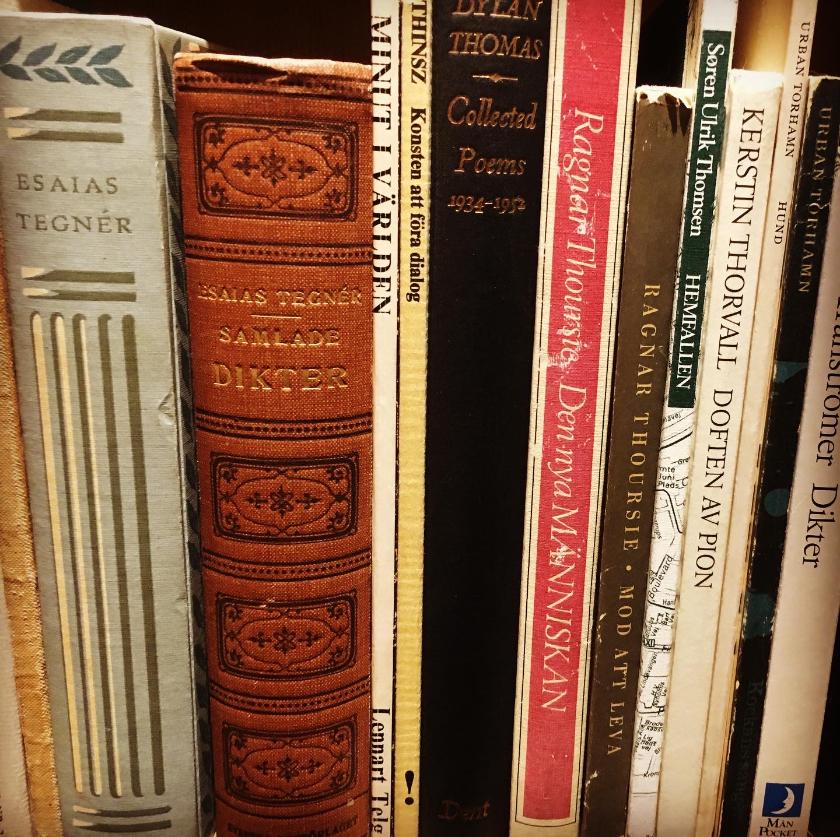 2020-02-02
Vi gillar böcker som är "levande".
Här från Tove Jansson Borglund en komplett chokladbok med mängder av smarriga recept passande nog designad som en chokladkaka. Fiffigt och snyggt.
We love books that come "alive".
Here from Tove Jansson Borglund a complete chocolate book with lots of tasty recipes cleverly designed as a block of chocolate. Neat and smart.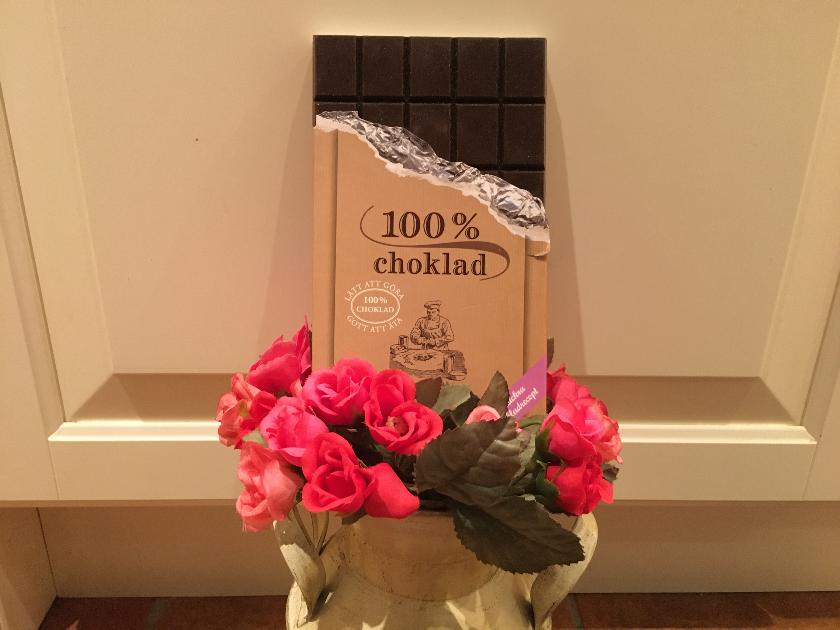 2020-01-24
Något för alla som älskar böcker: "Mannen som läste högt på 6.27-tåget" är en fantastisk bok av den franske författaren Jean-Paul Didierlaurent som handlar om Guylain Vignolles.
Varje dag står Guylain 20 minuter i rampljuset, när han läser högt för sina medpassagerare på pendeltåget som avgår 6.27; lösryckta stycken ur böcker utan inbördes samband, alla texter med samma iver och inlevelse och varje gång uppstår magi.
Texterna Guylain läser räddar han från pappersåtervinningen, som han arbetar på.
Something for anyone who loves books: "The Reader on the 6.27" is a fantastic book by French writer Jean-Paul Didierlaurent about Guylain Vignolles.
Each day, Guylain stands in the limelight for 20 minutes, reading aloud to his fellow passengers on the commuter train departing 6.27; detached pieces from books without interrelationships, all texts with the same zeal and empathy and every time magic arises.
The texts Guylain reads are treasures from the paper recycling he is working on.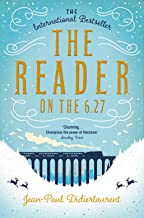 2020-01-20
Äntligen måndag!
Bokfinken - Antikvariat & Kuriosa är redo med nya spännande böcker och prylar.
Välkommen in!
Finally Monday!
Bokfinken - Antiquarian & Curiosities have stocked up with new books and bric-a-brac.
We look forward to seeing you!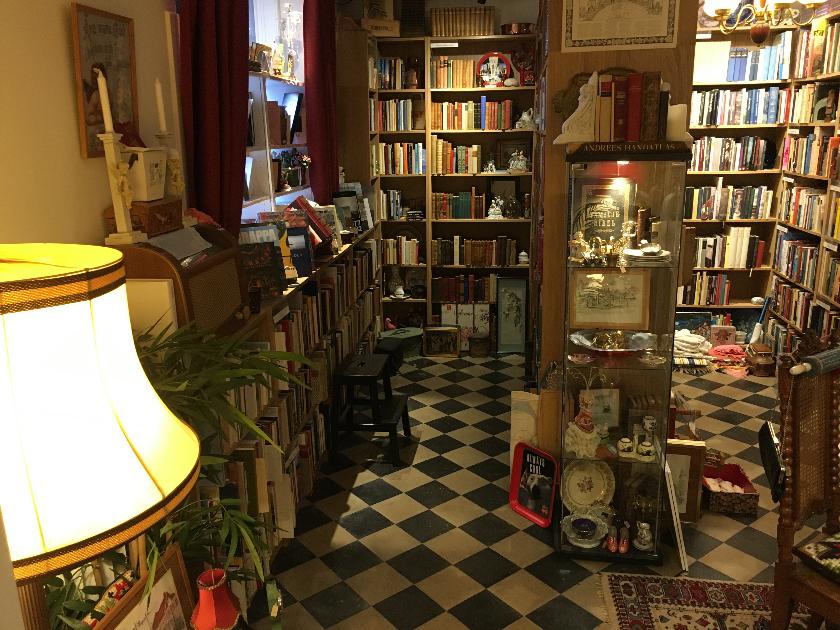 2020-01-11
Nytt år - nya skyltfönster
New year - new window displays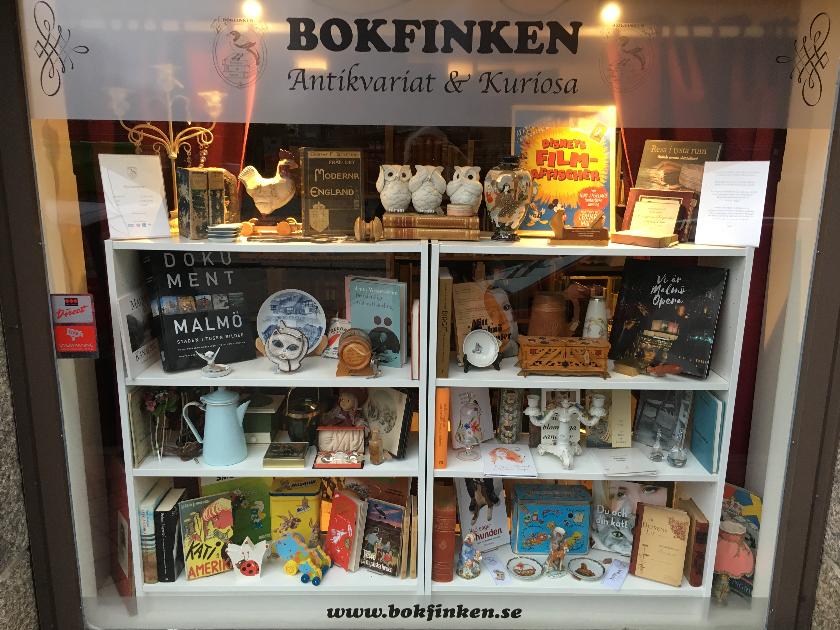 2019-12-31
Vår nyårshälsning från Bokfinken – Antikvariat & Kuriosa blir Carl Warners bok "Food Landscapes" från 2010 som är lika utsökt som den är vacker. Den Londonbaserade fotografen Carl Warner använder olika livsmedel som medium för sin stillbilds landskapsserie. Warner och hans team samlar noggrant de kulinariska elementen bit för bit, skapar tolkningar av kända arkitektoniska strukturer, som Taj Mahal och den kinesiska muren, mänskliga figurer som sträcker sig från gondoljärer till cowboys och svepande vyer över öknar till en liten toskansk marknad.
Ett riktigt Gott Nytt År!
The New Year's greeting from Bokfinken – Antiquarian & Curiosities is Carl Warner's book "Food Landscapes" from 2010 which is as delicious as it is beautiful. London-based photographer Carl Warner uses bits and pieces of food as the medium for his still-life photography landscape series. Warner and his team meticulously assemble the culinary elements piece by piece, creating interpretations of renowned architectural structures, like the Taj Mahal and the Great Wall of china, human figures ranging from gondoliers to cowboys, and vistas of sweeping vast deserts to a tiny Tuscan marketplace.
All the best for the New Year!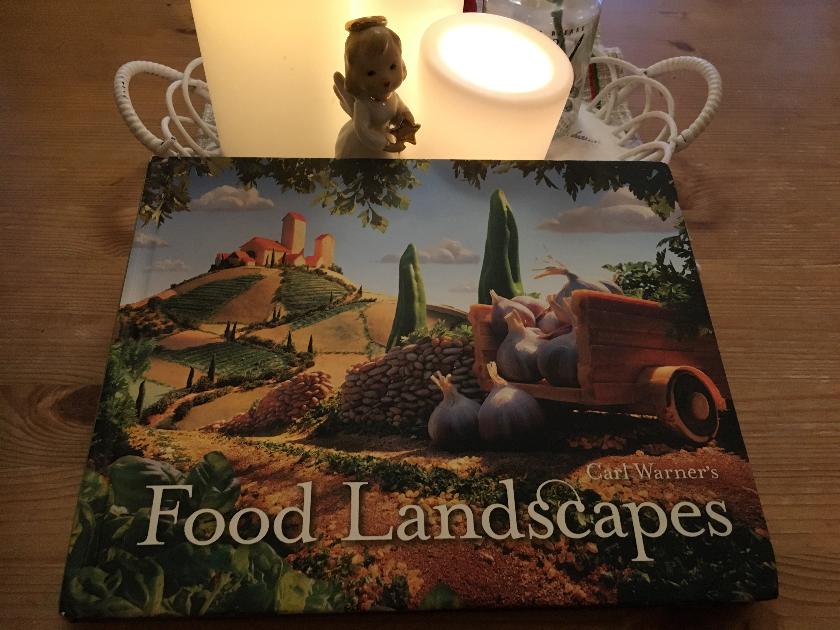 2019-12-20
Årets julhälsning från Bokfinken – Antikvariat & Kuriosa får bli en vacker bok som heter "Brev från en bokhandel, 84, Charing Cross Road". Boken har sedan den kom ut för första gången 1971 blivit något av en kultbok; den 20 år långa brevväxlingen mellan en amerikansk litteraturälskare och ett antikvariat i London är återberättat på bästa sätt av Helene Hanff. När ni läst boken, missa inte heller feel-good filmatiseringen med Anne Bancroft och Anthony Hopkins i huvudrollerna.
God Jul och ett riktigt Gott Nytt!
PS. Vi har öppet som vanligt klämdagarna under jul och nyår men stängt juldagarna 24–26/12, under nyår 31/12–1/1, samt trettondagen måndagen den 6/1. DS
Christmas greetings from Bokfinken – Antiquarian & Curiosities! We just had to share a beautiful book titled "Charing Cross Road", Since its publication for the first time in 1971, the book has become something of a cult book; the 20-year correspondence between an American literary lover and an antiquarian in London is in the best of ways recounted by Helene Hanff. When you've read the book, don't miss the feel-good filmatization with Anne Bancroft and Anthony Hopkins in the lead roles.
Merry Christmas and a Happy New Year!
PS.We are open as usual during Christmas and New Year except closed for Christmas 24-26th of December, during New Year 31st of December to 1st of January as well as for Hillary Mass 6th of January. DS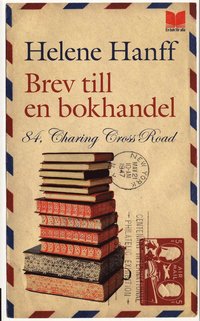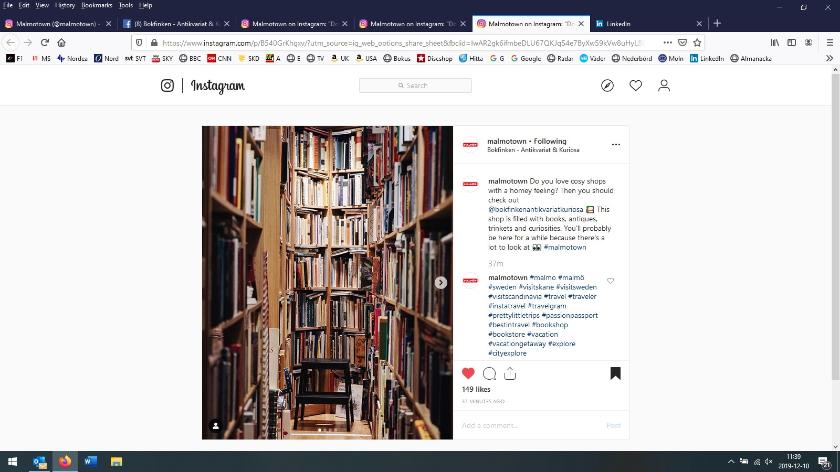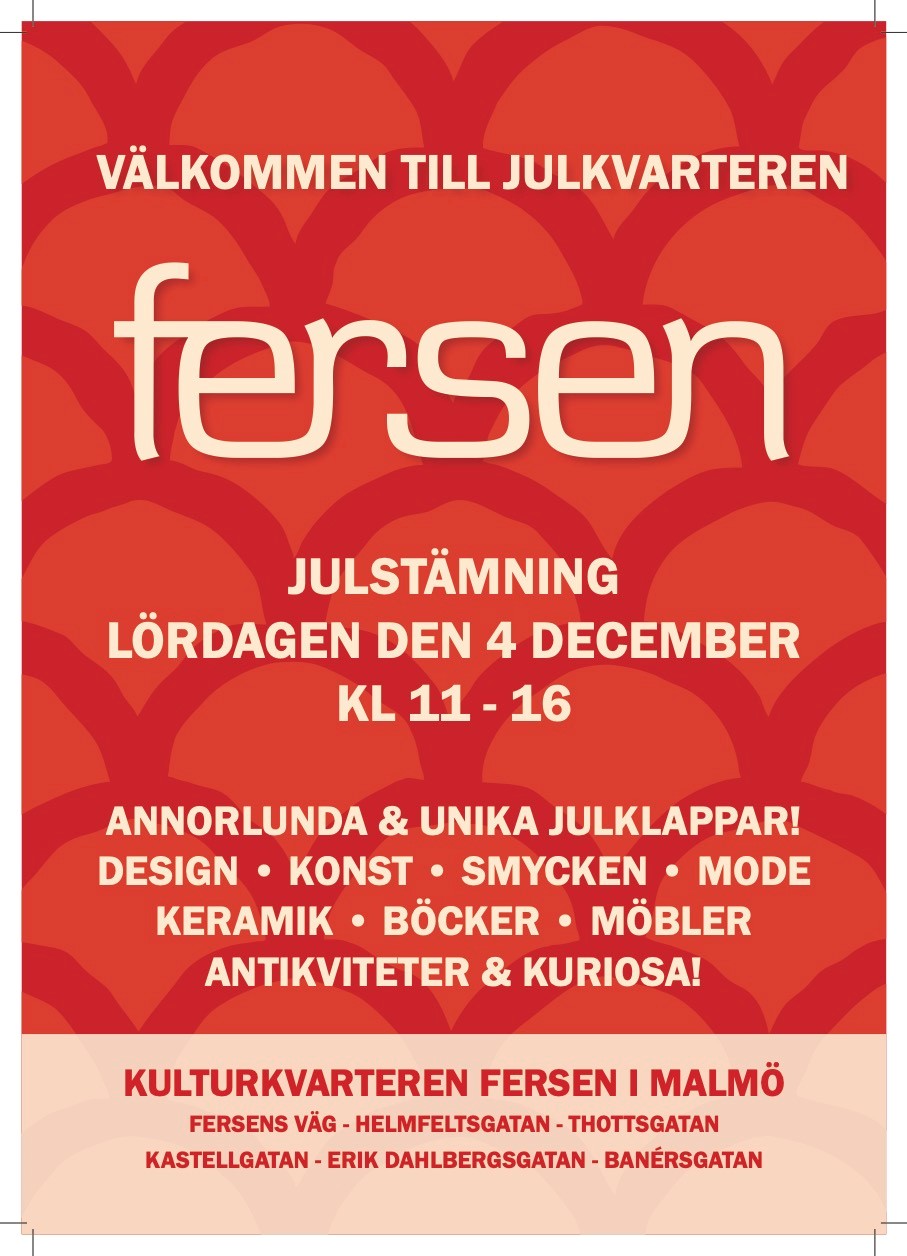 2019-11-21
" Santa Claus is Coming to Town"
Nu är det officiellt – Bokfinkens första julskyltning är igång från kl. 12.00 idag. Våra fönster ut mot Helmfeltsgatan är fyllda med julstämning där röda blindpressade 1800-tals böcker samsas om platsen med julklappsidéer, pynt och överraskningar för barnens tindrande ögon. Inne i den varma och mysiga butiken har vi också lite retro och vintage julsaker till försäljning och mängder av julklappsidéer. Den smarte tomten handlar tidigt och på Bokfinken – Antikvariat & Kuriosa.
Om du har vägarna förbi så kom gärna in och hälsa på oss. Du kan inte ta miste på oss; med julgranar utanför dörren och lyktor på bordet hoppas vi att även tomten stannar till denna vår första jul på Bokfinken.
Njut av denna fina tid!
" Santa Claus is Coming to Town"
It´s official! Bokfinken´s first Christmas display will be on show from 12:00 today! Our Christmas themed window displays are filled with decorated 19th century books, Christmas gift ideas, Christmas decorations and hopefully will excite young and old alike. Inside our cosy shop we have retro and vintage Christmas decorations for sale and even more gift ideas. A wise Santa shops early and at Bokfinken – Antiquarian and Curiosities
If you´re passing our way, come on in, you can´t miss us with our Christmas trees and lanterns outside, we´re hoping that even Santa himself will come by to see our first Christmas at Bokfinken.
Seasons Greetings to all!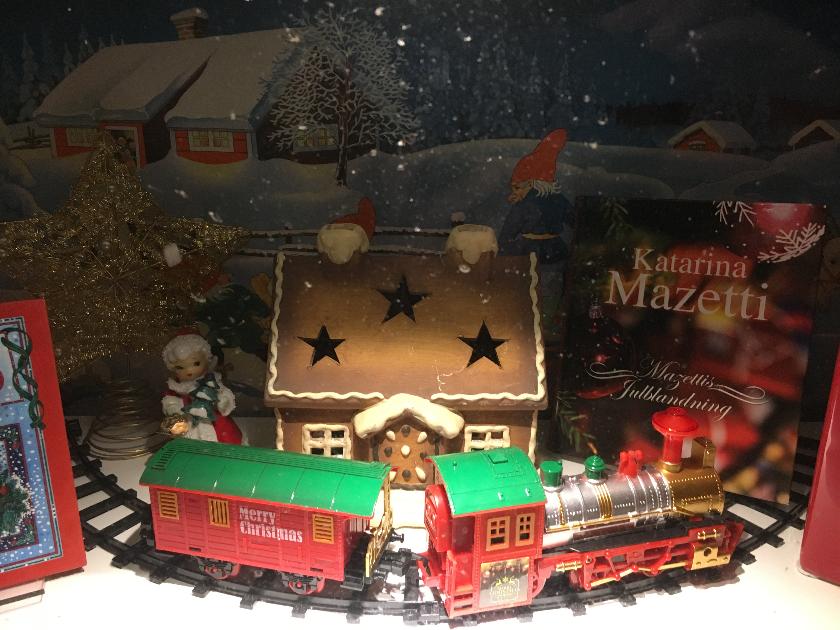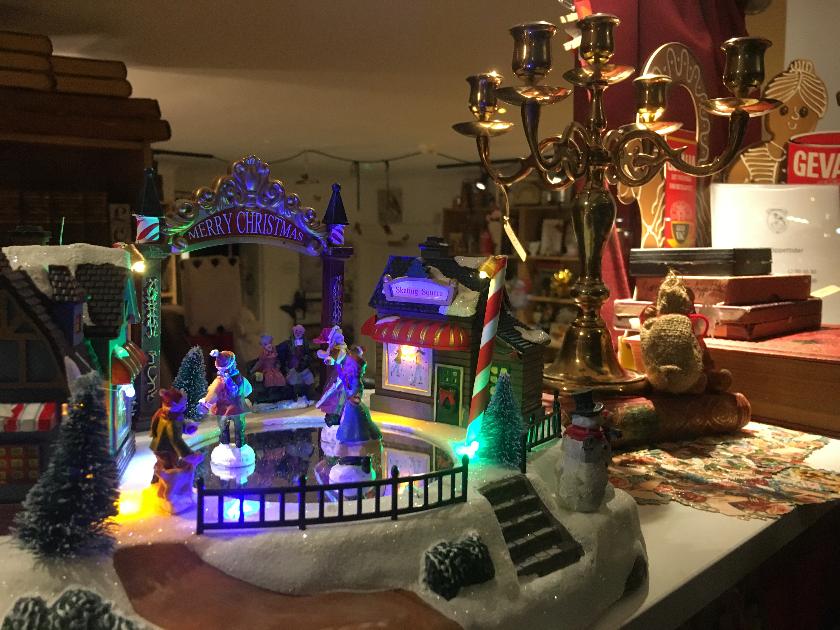 2019-11-02
Bokmalar älskar inte bara att läsa, utan de älskar också att läsa böcker om böcker.
Har du läst "Mannen som älskade böcker för mycket" av Allison Hoover Bartlett? Det är en tilltalande berättelse inom den spännande världen av boksamlande: den sanna berättelsen om en ökänd boktjuv, hans offer och mannen som var fast beslutna att fånga honom.
Bookworms not only love to read, but they love to read books about books.
Have you read "The Man Who Loved Books Too Much" by Allison Hoover Bartlett? It is a really compelling narrative set within the strange and genteel world of rare-book collecting: the true story of an infamous book thief, his victims, and the man determined to catch him.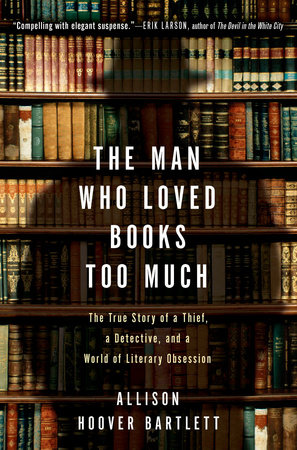 2019-10-15
År 1953 tilldelades Sir Winston Churchill det eftertraktade Nobelpriset i litteratur. Det var i erkännande inte bara av hans skrivande, utan av hans många mäktiga tal vars inflytande ekade över hela världen. Det är mycket sällsynt att Nobelpriset i litteratur tilldelas en sittande regeringschef. Ändå ansågs Sir Winstons kraftfulla arbete, inklusive fångande berättelser om första och andra världskriget, hans fascinerande memoarer och hans magnifika tal, ha så historisk och litterär betydelse att akademin gjorde ett undantag.
Just nu har vi på auktion på Tradera ett vackert set med 6st halvfranska band av Sir Winston Churchills svit "Andra världskriget".
https://www.tradera.com/item/342712/369306972/andra-varldskriget-i-vi-minnen-av-sir-winston-churchill
In 1953, Sir Winston Churchill was awarded the Nobel Prize in Literature. It was in recognition not just of his writing, but of his commanding speeches whose influence reverberated around the globe. It is rare for the Nobel Prize in Literature to be awarded to a serving Head of Government, yet Sir Winston's powerful body of work, including captivating accounts of the First and Second World Wars, fascinating memoirs and his magnificent morale-boosting speeches, were deemed to have such historical and literary importance that the Academy chose to make an exception.
We offer at the Tradera online auction a beautiful set of Sir Winston Churchills "The Second World War" in 6 half-leather volumes printed in the Swedish language
https://www.tradera.com/item/342712/369306972/andra-varldskriget-i-vi-minnen-av-sir-winston-churchill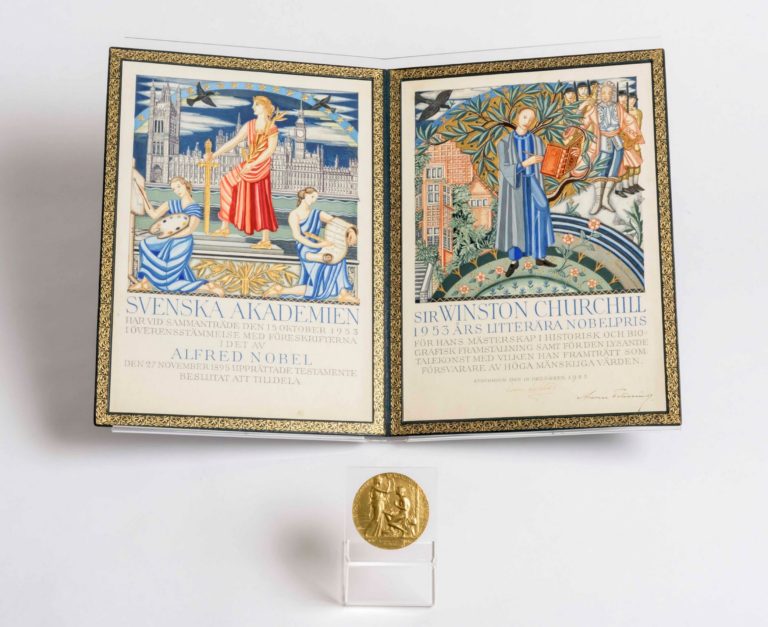 2019-10-08
"De äldsta böcker är fortfarande helt nyutkomna för dem som inte läst dem."
Samuel Butler (1835-1902). Brittisk författare och satiriker. I sin skrift 'The Authoress of All Flesh' (1897) hävdade han att Homeros Odysséen egentligen var skriven av en kvinna.
"The oldest books are still completely new to those who haven't read them."
Samuel Butler (1835-1902). British writer and satirist. In his writing 'The Authoress of All Flesh' (1897), he claimed that the Homeric Odyssey was actually written by a woman.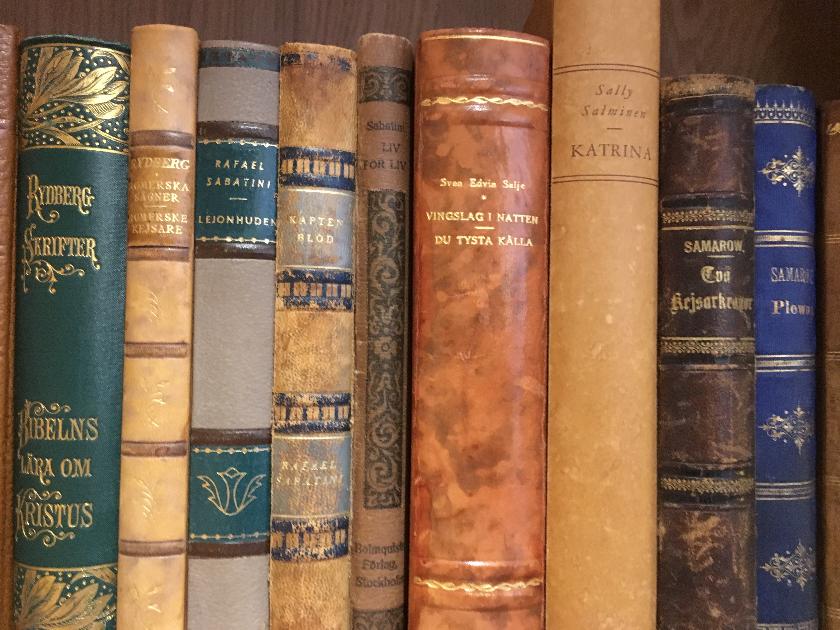 2019-10-03
Vår första Gallerinatt i Malmö blev en stor succé för Bokfinken – Antikvariat & Kuriosa. Under lördagskvällen passerade ca 400 personer igenom vår lilla butik på Helmfeltsgatan i Malmö och letade bland böcker och kuriosa efter något spännande att ta med hem. Tack till alla som besökte oss. Hoppas vi ses igen och berätta gärna för alla om oss!
Our first Gallery Night in Malmö was a huge success for Bokfinken – Antiquarian & Curiosities. On Saturday evening some 400 visitors visited our little shop on Helmfeltsgatan in Malmö and looked through our books and curiosities to bring something nice home. It was a lovely evening. Hope we will see you soon again and please spread the word about us!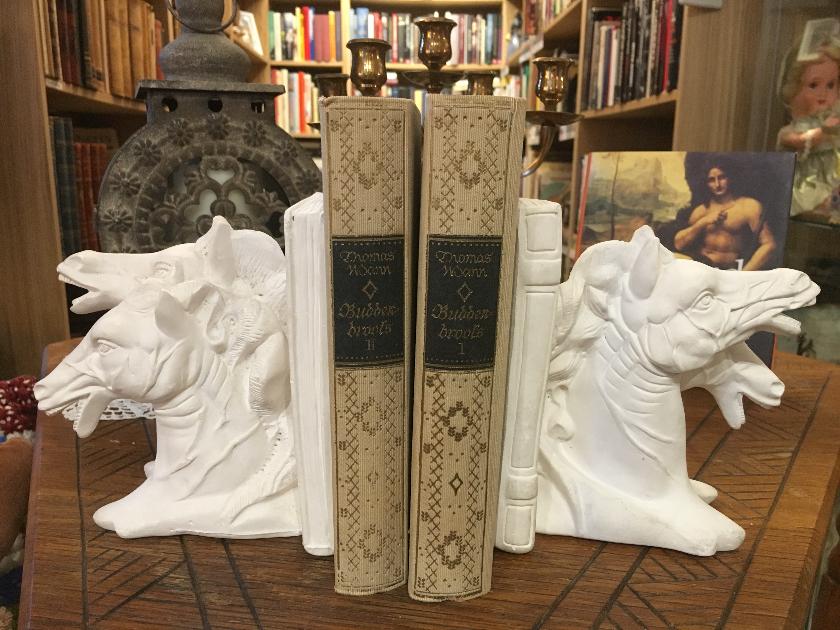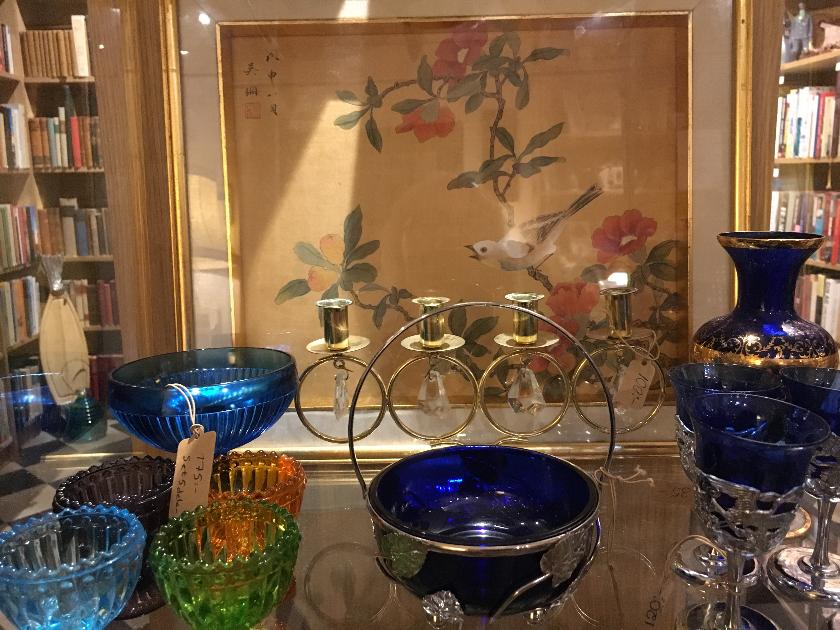 2019-09-17
Jane Austen - en lysande engelsk författare som främst är känd för sina sex stora romaner, som tolkar, kritiserar och kommenterar den brittiska överklassen i slutet av 1700-talet.
Titta gärna förbi Bokfinken - Antikvariat & Kuriosa vi har mycket engelsk litteratur.
Jane Austen - a brilliant English novelist known primarily for her six major novels, which interpret, critique and comment upon the British landed gentry at the end of the 18th century.
Come on in to Bofinken - Antiquarian and Curiosities we have a wide selection of English literature.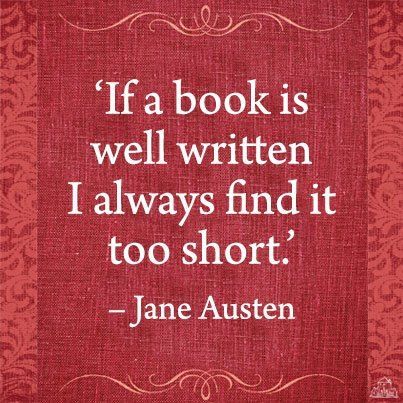 2019-09-10
En bra bok att läsa i detta regniga höstväder?
Vi har fyllt på hyllorna med mycket ny spännande skönlitteratur från världens alla hörn. Vårt välsorterade antikvariat har mer än 250 hyllmeter skönlitteratur från A-Ö där du kan leta efter dina favoriter. En spännande Agatha Christie kanske skulle kunna passa? Bjud in Miss Marple i ditt vardagsrum på en kopp engelskt te och nybakta scones.
Välkommen in!
How about a good book to read on these rainy days?
We have stacked up our shelves with many bestsellers from all over the world. Our well sorted antiquarian has more than 250 meters of shelves with fiction from A-Z where you can look for your favourites. Why not an exiting Agatha Christie? Invite Miss Marple into your living-room with a cup of tea and newly baked scones.
Welcome in!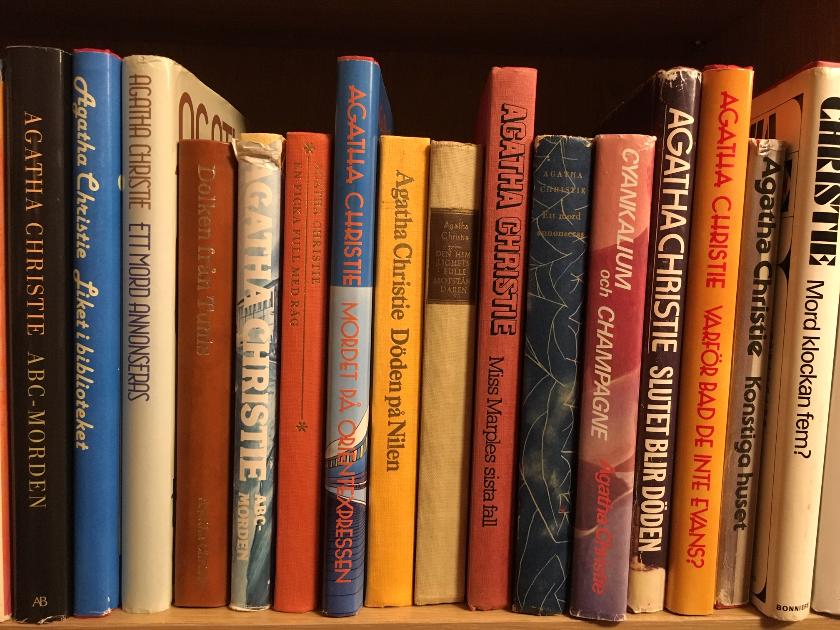 2019-09-05
Konstfrämjandet Skåne arrangerar sedan 1997 Malmös största konstevenemang, Malmö Gallerinatt. Den äger alltid rum den sista lördagen i september och under kvällen har Malmös många konstinstitutioner kvällsöppet och så även Bokfinken – Antikvariat & Kuriosa.
Lördagen den 28 september 2019, kl.18-24 anordnas Malmö Gallerinatt för 22: a gången. Detta är ett enastående tillfälle att upptäcka Malmös mångfacetterade kultur- och konstliv. Malmö stad har rustat för uppemot 50,000 besökare från hela Öresundsregionen.
Bokfinken – Antikvariat & Kuriosa välkomnar alla intresserade att besöka vår butik på Helmfeltsgatan 1 i Malmö under kvällen. Vi har ett brett sortiment inom antikvariska böcker, antikt, konstföremål och kuriosa med fin kvalitet och till rimliga priser.
Konstfrämjandet Skåne has been organizing Malmö's biggest art event since 1997, Malmö Gallery Night. It always takes place on the last Saturday in September and during the evening Malmö's many art institutions are open so is Bokfinken - Antikvariat & Kuriosa.
On Saturday, September 28th, 2019, at 18-24, Malmö Gallery Night will be organized for the 22nd time. This is a unique opportunity to discover Malmö's multifaceted cultural and artistic life. The city of Malmö is equipped for up to 50,000 visitors from all over the Öresund region.
Bokfinken - Antikvariat & Kuriosa welcomes anyone interested in visiting our shop on Helmfeltsgatan 1 in Malmö during the evening. We have a wide range of antiquarian books, antiques, art objects and curiosities of fine quality and at reasonable prices.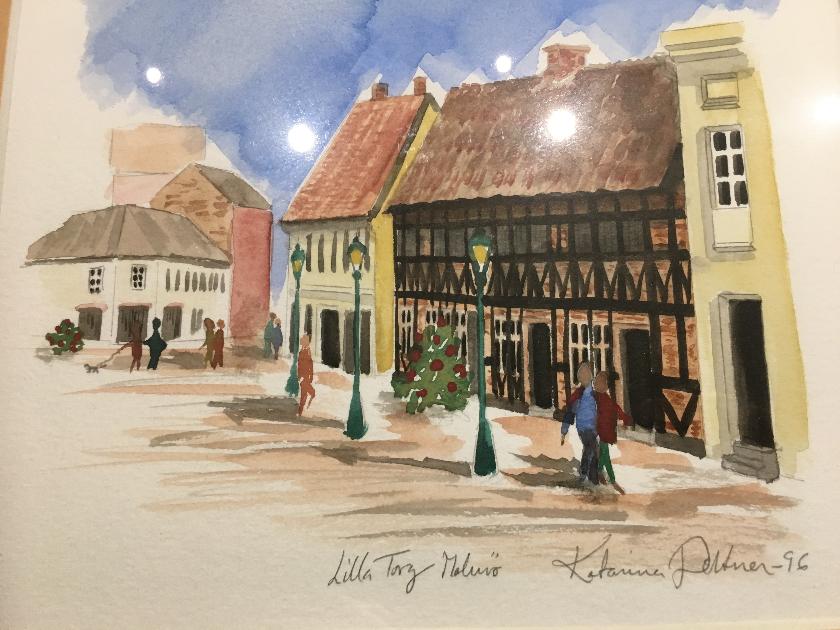 2019-08-29
Under sommaren fick vi oväntat besök av en tysk resejournalist och fotograf som för sociala medier under några veckor rest runt i Europa och besökt en mängd antikvariat. Väl i Sverige rekommederade Malmö Turism ett besök på Bokfinken - Antikvariat & Kuriosa och Johanna blev direkt förälskad i Bokfinkens magiska lilla värld. Väl hemma i Tyskland igen har hon börjat skriva en del inlägg på bland annat Instagram. Tack Johanna för dina värmande ord, det var trevligt att träffa dig och din familj. https://www.facebook.com/beautelicieuse/
During the summer we got a surprise visit from Johanna, a German journalist and photographer traveling around Europe visiting antiquarian bookshops. Arriving in Sweden, Malmö Tourism recommended a visit to Bokfinken - Antiquarian & Curiosities and she took an instant liking to the magic world of Bokfinken. Safely back in Germany, Johanna has now posted her first impressions. Thank you Johanna for your lovely words, it was nice meeting you and your family. https://www.facebook.com/beautelicieuse/
beautelicieuse
In paid partnership with @malmotown 📚 - Couldn't be happier between those stacks of books. This is @bokfinkenantikvariatkuriosa which opened just this year. The secondhand bookshop is every booklovers dream and should be on your bucket list!! Books as far as your eyes can see and super charming owners. They offer Swedish and English books. #prettybookplaces #makeitmalmö
2019-08-24
Just nu har vi fått in många spännande volymer Militaria. Välkommen förbi vår butik på Helmfeltsgatan 1 i Malmö eller följ våra auktioner på Tradera varje söndag. Missa inte dessa!
We've just got in an exciting collection of Military books. Welcome to our shop at Helmfeltsgatan 1 in Malmö or follow our auctions at www.tradera.com every Sunday. You don't want to miss out on these!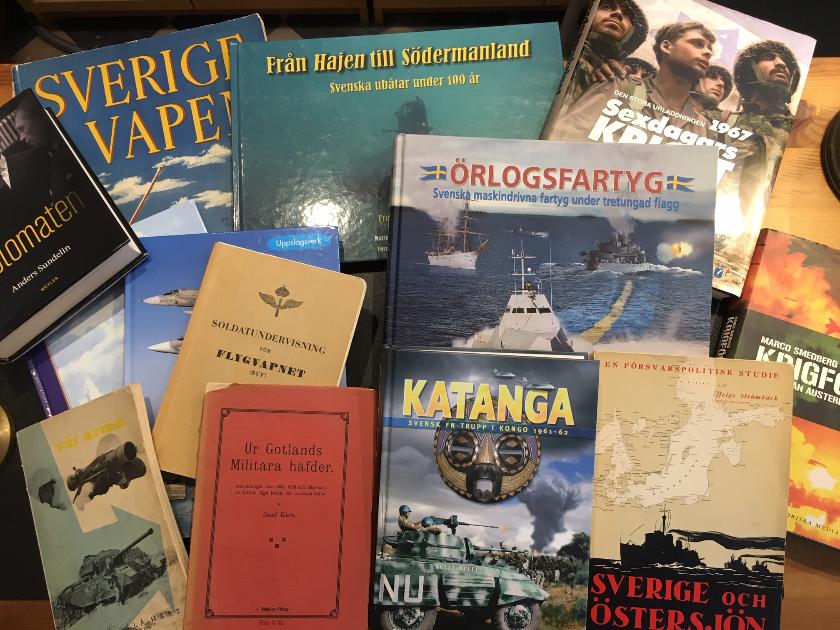 2019-07-12
Varje söndag auktionerar vi ut på Tradera mängder av fina böcker och kuriosa från vår butik i Malmö. Följ oss gärna och lägg ett bud!
https://www.tradera.com/profile/items/3780705/bokfinken
Här ett smakprov på det som finns ute nu på söndag den 14 juli.
Vi önskar er en fortsatt skön sommar!
Every Sunday we have an auction on Tradera, where we auction off books and curiosities from our shop in Malmö.
Have a look and place a bid!
https://www.tradera.com/profile/items/3780705/bokfinken
Here's a taste of this Sundays' auction.
Enjoy your summer!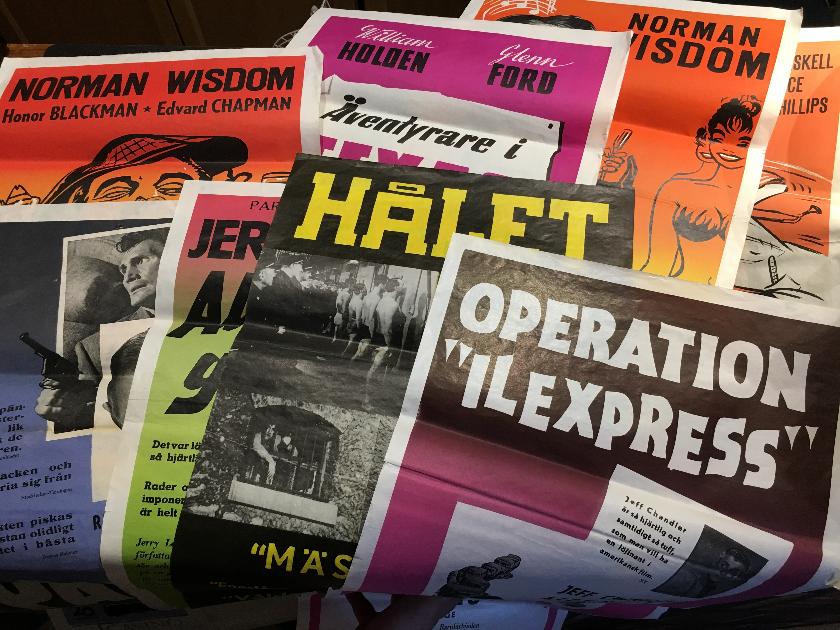 2019-06-20
Nu är sommaren här!
Vi önskar er alla en riktigt skön sommar och hoppas att ni får lite sol, värme och avkoppling.
Behöver ni en bra bok till hängmattan eller bara någonstans att fördriva tiden lata sommardagar kom gärna förbi oss på Bokfinken - Antikvariat & Kuriosa!
Vi håller öppet hela sommaren måndag till torsdag 10.00-15.00.
Now summer is here!
We wish you all a great summer och hope you get some sun and relaxation.
If you need a good read in the hammock or just somewhere to spend lazy summer days come to Bokfinken - Antiquarian & Curiosities.
We will be open all summer Mondays -Thursdays 10am-3pm.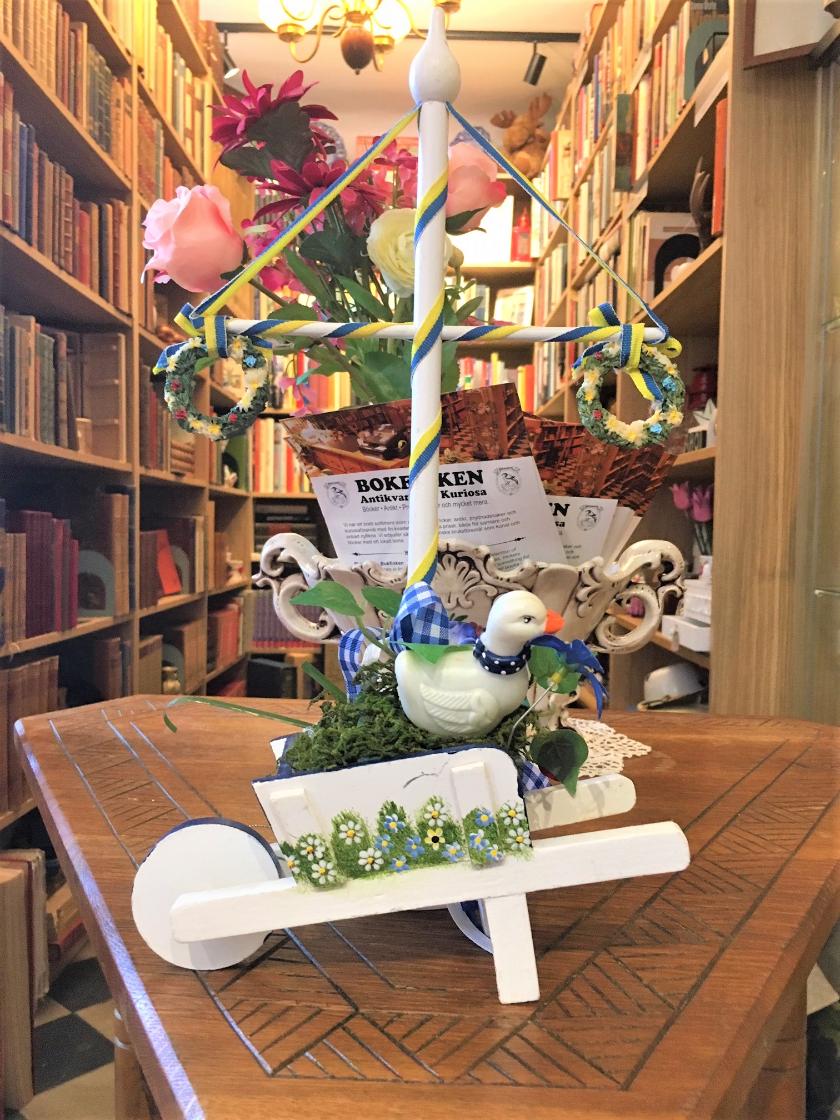 2019-06-05
Torsdagen den 6 juni har vi öppet som vanligt 10.00-18.00 trots att det är röd dag och Sveriges nationaldag. Välkomna in till oss på Bokfinken, här hittar du alltid något roligt!
Although the 6th of June is a public holiday in Sweden, Bokfinken will be open as usual from 10am-6pm. Welcome one and all!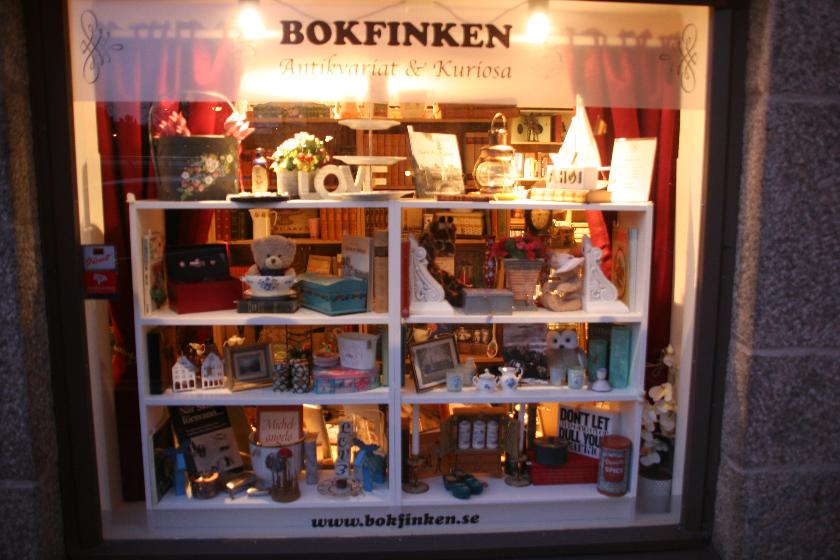 2019-06-01
Följ gärna våra auktioner på Tradera. Imorgon söndag har vi 112 artiklar att buda på. Gamla antikvariska böcker, vackra konstkataloger, fina vaser, antikviteter och kuriosa. Titta gärna in på www.tradera.com och unna dig något speciellt!
Don't miss our online auctions on Tradera. This Sunday we have 112 objects to place a bid on. Old antiquarian books, beautiful art catalogues, porcelain, antiquities and curiosities. Visit www.tradera.com and treat yourself to something special.
2019-05-13
Tack till alla underbara barn som deltagit i vår teckningstävling! Det var roligt att så många tittade förbi vår butik med sina små konstverk. Vi har sett så många vackra vårfåglar!
Det är alltid svårt att välja en vinnare bland alla bidrag men det blev till slut Saga 6 år. Stort grattis till dig! Det väntar ett trevligt litet paket till dig här hos oss.
Thank you to all the wonderful children who took part in our drawing competition! It was lovely to see you all come into the shop with your artistic pieces. We have seen so many beautiful spring birds!
It is always hard to choose a winner but the one picture that stood out the most was by Saga 6 years old. Congratulations Saga! A little price is waiting for you in our shop.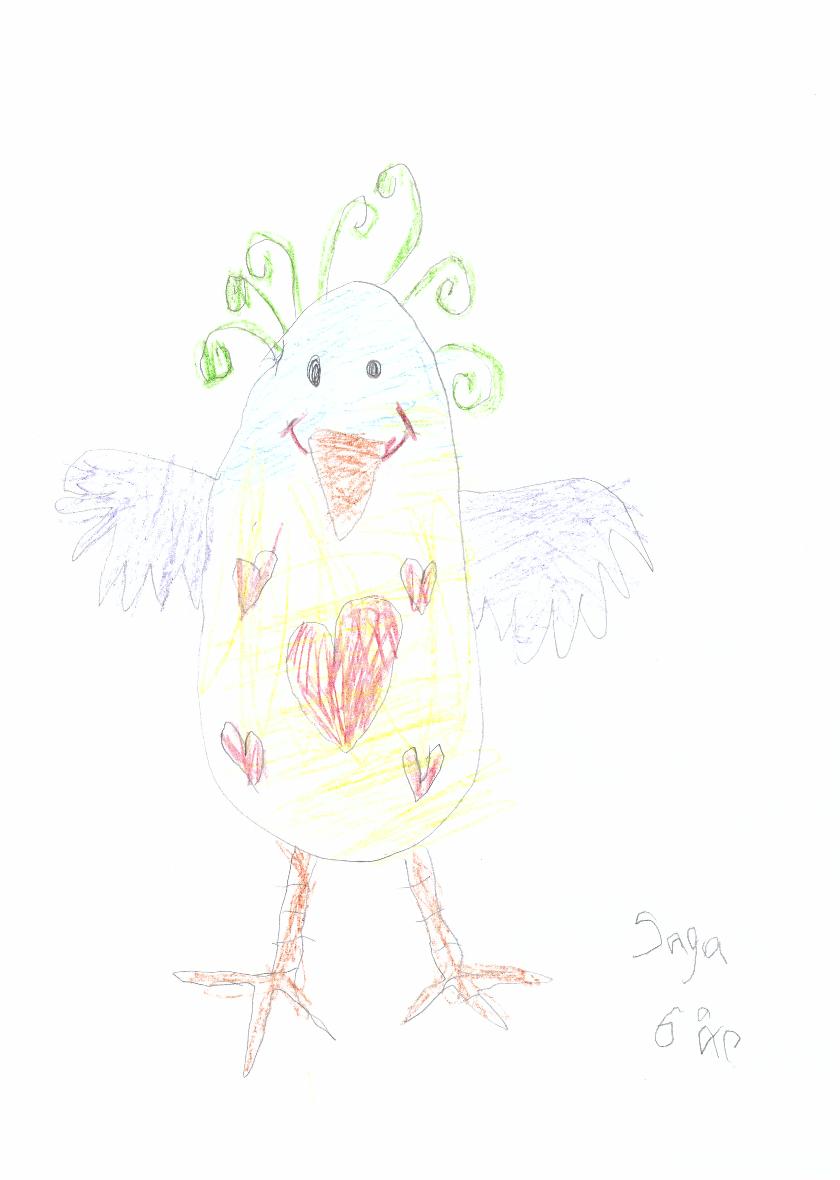 2019-05-05
Äntligen är våren här!
Vår lilla Bokfinkenfågel tyckte det skulle vara en bra idé om vi utlyste en teckningstävling för alla barn upp till 8 år.
Vad vill Bokfinken att ni skall rita?
Din vackraste vårfågel så klart! Låt fantasin flöda.
Titta förbi vår butik senast lördagen den 11 maj med din teckning. Alla bidrag belönas med en gratis barnbok och vinnaren meddelas på vår hemsida måndagen den 13 maj.
Lycka till!
Spring is finally here!
Our little Bokfinken bird decided we should have a drawing competition for children up to 8 years of age.
What would Bokfinken like you to draw?
The best bird of spring you can think of. Let your fantasy run wild.
Come in to our shop with your entries. The closing date for the competition is Saturday 11th of May. All entries will be rewarded with a free children's book and the winner will be named on our website Monday 13th of May.
Good luck!
2019-05-04
Intresset för vår nya butik i Malmö har varit stort sedan vi öppnade för en månad sedan. Många med kontorstider har önskat möjlighet att besöka oss även under arbetsveckorna. Vår Fersens kulturnatt i lördags den 4 maj blev också en stor succé då oerhört många besökte oss. Det var trevligt att träffa så många härliga människor!
Med anledning av detta kommer vi från och med den 6 maj att utöka våra öppettider tisdagar och torsdagar fram till kl 18.00 och lördagar fram till kl 15.00.
Tack till alla er som hitintills besökt oss.
Välkomna!
There has been a huge interest in our new shop in Malmö since we opened up a month ago. A lot of people with 9-5 office hours has expressed that they also wish an opportunity to visit us during a normal working week. Our Fersens Culture Night on Saturday was also a huge success with many visitors. It was great to meet so many different people.
Therefore, as of the 6th of May, we will extend our opening hours until 6 pm on Tuesdays and Thursdays and until 3 pm on Saturdays.
Thank you to those who have already visited us.
Welcome!
2019-04-23
Bokfinken - Antikvariat & Kuriosa har bara varit öppet någon vecka men vi är stolta att meddela att Tripadvisor bland saker att göra i Malmö har valt ut oss som en av Malmös just nu 28 hetaste shoppingupplevelser.
Om ni besökt oss och upplevde det som positivt, rekommendera oss gärna på Tripadvisor.
https://www.tripadvisor.se/Attraction_Review-g189839-d17149749-Reviews-Bokfinken_Antikvariat_Kuriosa-Malmo_Skane_County.html
Bokfinken - Antiquarian & Curiosities are proud to announce that - having only been open for a few weeks - Tripadvisor have added us on to their short-list of the 28 most attractive shopping experiences in Malmö.
If you have been to see us and enjoyed our shop, please feel free to recommend us on Tripadvisor.
2019-04-21
Det går nu fint att gratis beställa 20 ex av vårt reklamblad om ni vill hjälpa oss att sprida information om Bokfinken - Antikvariat & Kuriosa.
Lägg ett mail med information om vart vi skall skicka dem och vilket fikabord eller broschyrställ reklambladen kommer att landa!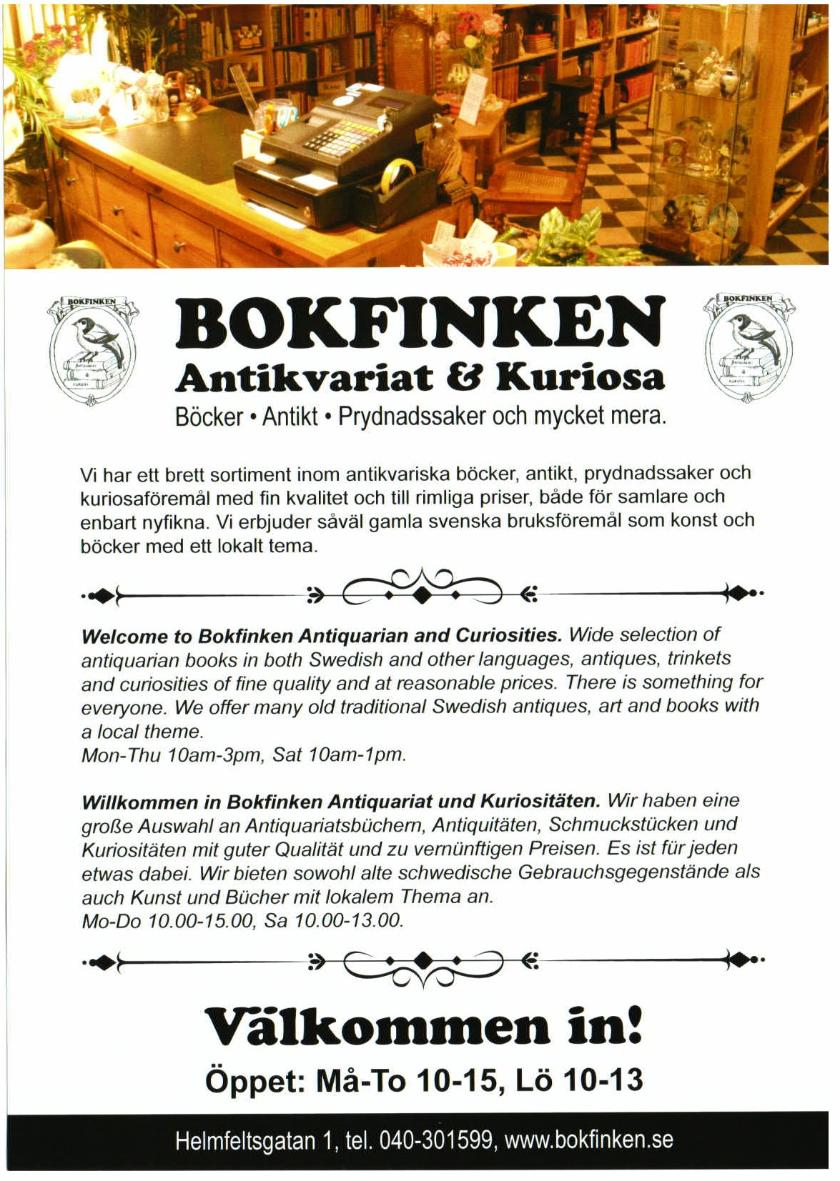 2019-04-18
En riktigt Glad påsk önskar Bokfinken - Antikvariat & Kuriosa alla våra kunder, befintliga och framtida.
Vi har öppet Skärtorsdag 10.00-15.00 och därefter åter öppet som vanligt tisdag 23 april.
Välkomna in!
Bokfinken - Antiquarian & Curiosities wishes all our customers, present as well as future, a Happy Easter.
On Maundy Thursday we will be open 10am-3pm and normal opening hours on Tuesday 23rd of April.
We look forward seeing you soon!
2019-04-11
Välkomna till Fersens Kulturnatt hos Bokfinken- Antikvariat & Kuriosa.
Lördagen den 4 maj har vi som vanligt öppet 10-00-13.00 men även extra öppet kl 18.00-22.00.
Kom gärna in och hälsa på oss, vem vet vad ni kan hitta i vår butik!
Welcome to Fersens Culture Night at Bokfinken - Antiquarian & Curiosities.
On Saturday 4th May we will be open as usual 10am-1pm but also between 6pm and 10pm.
Come in and say hello, who knows what you will find in our shop!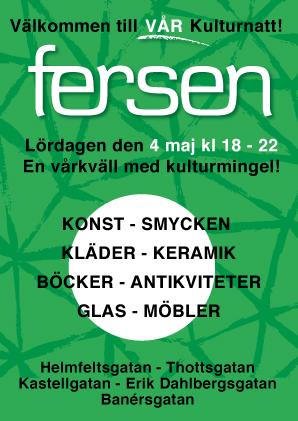 2019-04-10
Påsken 2019 har Bokfinken - Antikvariat & Kuriosa följande öppettider:
Skärtorsdag 10.00-15.00
Långfredag Stängt
Påskafton Stängt
Påskdagen Stängt
Annandag påsk Stängt
Välkommen!
Our opening hours during Easter 2019:
Maundy Thursday 10.00-15.00
Good Friday Closed
Easter Saturday Closed
Easter Sunday Closed
Easter Monday Closed
Welcome!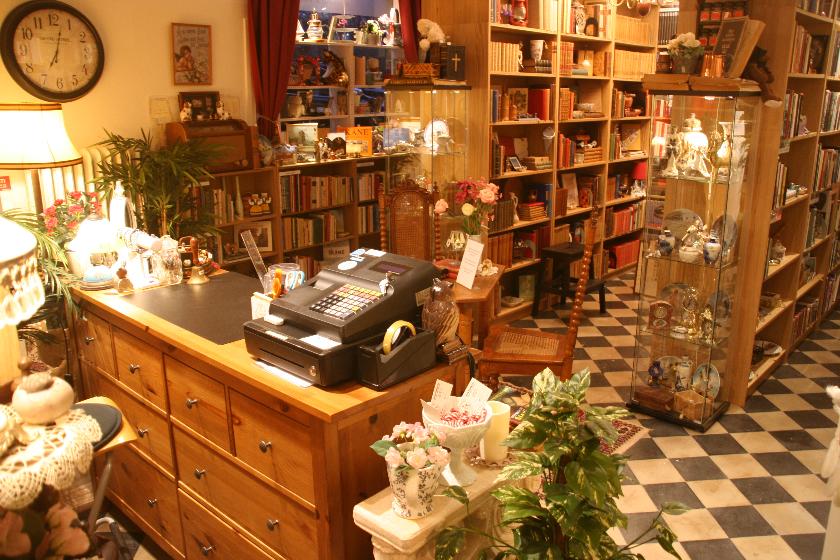 2019-04-02
Idag den 2 april 2019 i samarbete med Autism- och Aspergerföreningen Skåne uppmärksammar Bokfinken - Antikvariat & Kuriosa Världsautismdagen.
Välkomna till vår butik där ni med era köp stödjer Autism- och Aspergerföreningen. Det finns fina armband med texter som "I Love Someone with Autism" och pins med det vackra Autism pussel-bandets pusselmönster som återspeglar autismspekrats olösta mysterier och mångfald.
Genom ökad kunskap om autismspektrumtillståndet vill Bokfinken - Antikvariat & Kuriosa bidra till att alla skall få samma förutsättningar att utveckla sin potential.
Today April 2nd, 2019, is World Autism Day. Bokfinken Antiquarian & Curiosities is a proud sponsor of the Autism and Asperger Foundation.
In our shop we sell bracelets with messages such as "I Love Someone with Autism" and pins with the colourful autism jigsaw ribbon, which symbolizes just how great the Autistic spectrum is.
By spreading knowledge about autism Bokfinken Antiquarian & Curiosities hope to help every autistic person, adult or child, have the same chances in life as others.
https://www.autism.se/skane-20190402_varldsautismdagen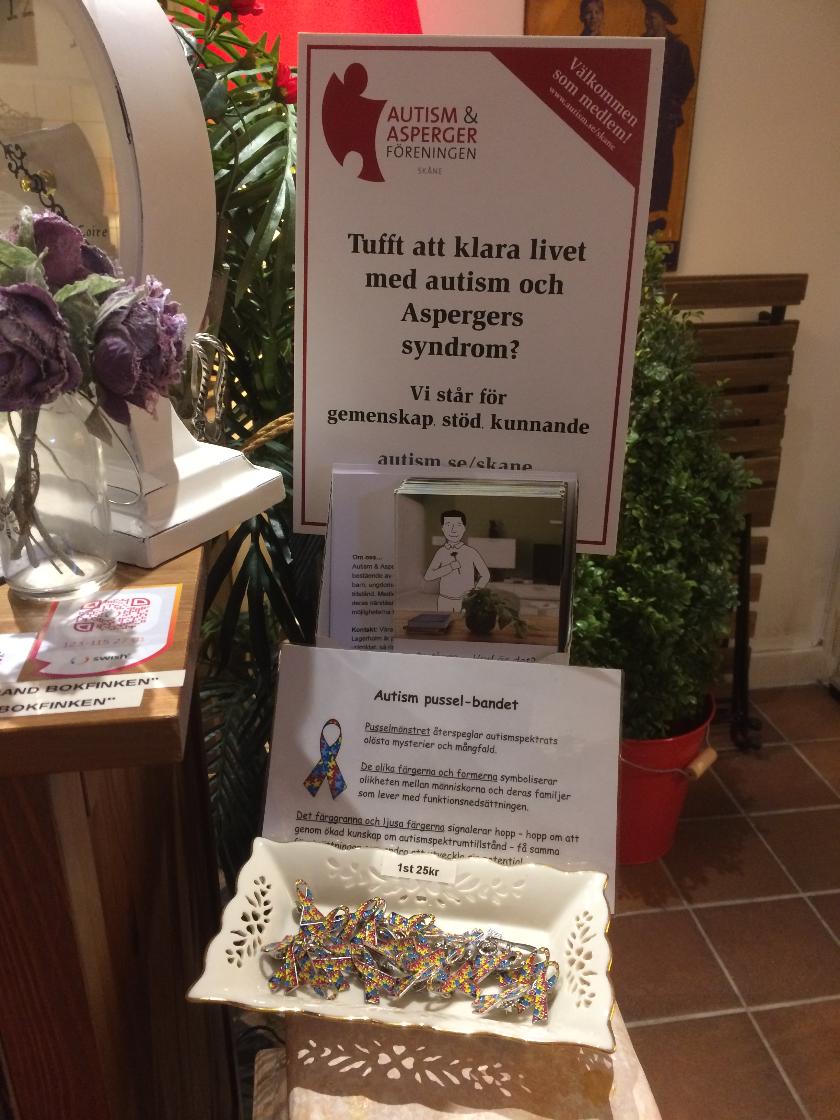 2019-03-30
Lördagen den 30 mars blev en solig och fin dag när Bokfinken öppnade sin butik i Malmö. Många besökare kom redan första dagen och letade runt bland böcker, antikt, prydnadssaker och kuriosaföremål.
Tack till alla er som besökte oss och välkommen åter!
Vi ser fram emot att träffa alla er som ännu inte varit här.
Saturday 30th of March was a sunny and bright day as Bokfinken for the first time opened it's doors in Malmö. Already on our opening day we were thrilled to have many visitors who enjoyed browsing amongst our books, antiques, trinkets and curiosities.
Thank you everybody who came by to say hello, we look forward to welcoming new customers and meeting new friends again.
2019-03-21
Lördagen den 30 mars kl 10.00 öppnar Bokfinken – Antikvariat & Kuriosa.
Vi har ett brett sortiment inom antikvariska böcker, antikt, prydnadssaker och kuriosaföremål med fin kvalitet och till rimliga priser, både för samlare och enbart nyfikna. Vi erbjuder så väl gamla svenska bruksföremål som konst och böcker med ett lokalt tema.
Hjärtligt välkomna att besöka oss på Helmfeltsgatan 1 i Malmö.
Saturday March 30th at 10am we will open up Bokfinken - Antiquarian and Curiosity.
Wide selection of antiquarian books in Swedish and other languages, antiques, trinkets and curiosities of fine quality and at reasonable prices. There is something for everyone. We offer many old traditional Swedish antiques, art and books with a local theme.
We look forward to seeing you at Helmfeltsgatan 1 in Malmö.